Big Blue Insider countdown to kickoff
23  is the number for… Nat Northington, Donnie Redd, Alfred Rawls.
Corey "CJ" Johnson scooped up a fumble on the UK 23 last year and ran 77 yards for a touchdown against Tennessee… Sihiem King led the Wildcats with 23 kickoff returns last season… In 2015, UK scored 23 red zone TDs in 42 possessions (55%)… Because of the injury to Austin Macginnis, backup kicker Miles Butler scored a total of 23 points last year. MacGinnis attempted 23 PATs last season, hitting 22…  Freshman defensive back Chris Westry made 23 solo tackles last season; nose guard Matt Elam made 23 total stops… Missouri was ranked #23 when Kentucky pulled off the upset victory over the Tigers… Babe Parilli threw 23 TD passes in 1950, his junior season, which ended with a victory in the Sugar Bowl.  As head coach at UK, Bear Bryant lost only 23 games, winning 60, with five ties…
Be sure to go to the Big Blue Insider Facebook page for a chance to win Mingua Beef Jerky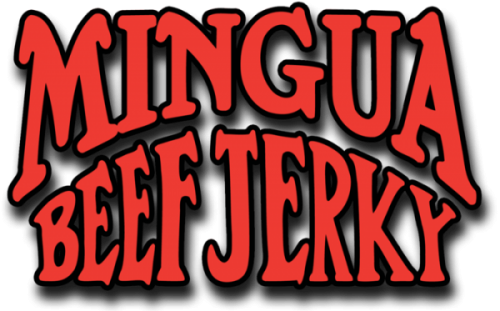 24  is the number for… Blake McClain, Dicky Lyons, Sr., David "DJ" Johnson, Gordon Jackson, Anthony Wajda
Freshman tight end C.J. Conrad last season made his first career TD catch from 24 yards out against Missouri, giving the Cats a lead they would never relinquish in a 21-13 win over the Tigers…  UK was on the Clemson 24 when Dicky Lyons, Jr., caught a TD pass from Andre' Woodson in the 2006 Music City Bowl, giving the Cats a 21-6 lead in the 3rd quarter…  UK has had 24 players named All-America a total of 28 times (Babe Parilli, Bob Gain, Steve Meilinger and Lou Michaels each was named twice)…  In the 10-7 streak-snapping win over Tennessee in 2011, receiver-turned-quarterback Matt Roark carried 24 times for 124 yards…   In 2006, Kentucky upset Matthew Stafford and Georgia, 24-20, on its way to its first bowl bid under Rich Brooks…  The Cats beat Joe Paterno and Penn State by the same score, 24-20, in 1977 in Lexington…
25 is the number for… Darius West, Melvin Johnson, Mark Logan, Steve Phillips, Pete Venable.
Drew Barker completed 25 passes last season… Defensive back J.D. Harmon picked off a pass and returned it 25 yards vs. Louisville in 2015… Quarterback Derrick Ramsey and tailback George Adams each rushed for 25 TDs during their respective careers. Ramsey (1974-77) still holds the school record for rushing TDs by a QB… Calvin Bird holds the school single-game scoring record with 25 points, set vs. Hawaii in 1958 (4 TDs, 1 PAT)…  It was 25 years between bowl appearances for the Cats when they played in the 1976 Peach Bowl (1952-76).  Boom Williams raced 25 yards for a TD in the 1st overtime at Florida in 2014…  Kicker Joe Mansour ran 25 yards on a fake field goal for a TD vs. Florida in 2013…
26 is the number for… Paul Calhoun, CoShik Williams, Ron Robinson, Freddie Williams, Emery Clark.
The Cats scored that number of points in their 26-22 upset win over South Carolina in 2015… Sonny Collins and Moe Williams still share the UK record for rushing touchdowns, with 26…  Defensive tackle Oliver Barnett still holds the UK career record for sacks with 26, from 1986-89…  Running back Tony Mayes hit quarterback Randy Jenkins with a 26-yard throwback pass in the 1983 Hall of Fame Bowl, good for a UK touchdown….  Kentucky snapped a 26-year losing skid by beating Tennessee, 10-7, in 2011…
27  is the number for… Mike Edwards, Clyde Rudolph, Wallace "Wah Wah" Jones
Jojo Kemp and Boom Williams each had 27 carries in the win over Charlotte last season, combining for 305 rushing yards… UK was on its own 27-yard-line last year when Boom exploded for a 66-yard run, setting up a Wildcat touchdown… Corey Johnson led UK's defensive tackles in 2015 with 27 solo stops…  Derrick Locke had a career kickoff-return average of 27 yards from 2007-10; Calvin Bird had a similar average from 1958-60…  Hall-of-Famer George Blanda kicked a 27-yard field goal in the 1947 Great Lakes Bowl, the first points ever scored by UK in a bowl game….   Bill Ransdell connected with tailback Marc Logan on a 27-yard scoring play in the 1984 Hall of Fame Bowl in Birmingham, which pulled the Cats to within 19-17 of Wisconsin.  Joey Worley's field goal with nine minutes left eventually won it for the Cats… Kentucky scored 27 points in its 27-21 upset win over top-ranked Ole Miss in Jackson in 1964. .. The first time he ever carried the ball in a game for the Wildcats, tailback Braylon Heard took the ball at the UK 27 and raced 73 yards for a TD against UT-Martin in the season-opening win in 2014…
28 is the number for…  Kei Beckham, Tony Dixon, Choo Choo Lee, Ray Gover, Shorty Jamerson.
UK gave up 28 red-zone touchdowns in 54 possession last year,  denying its opponents 46 percent of the time… Tony Dixon had 28 carries in the 2008 Liberty Bowl, a career high for him…  The UK career record for TD catches is 28, a mark still owned by Craig Yeast…  Rafael Little had 28 carries vs. Florida State in Kentucky's win over Florida State in the 2007 Music City Bowl, gaining 152 yards…  Little also carried 28 times at Vandy in a 48-42 victory in 2005, gaining 198 yards…   In the Wildcats' season opener at Louisville in 2008, linebacker Ashton Cobb had a 28-yard scoop-and-score in the win over the Cardinals. In that same game, defensive tackle Myron Pryor scooped up a fumble at the UK 28 yard-line in the fourth quarter and rumbled 72 yards for another defensive touchdown…