Big Blue Insider countdown to kickoff
17 is the number for… Alex Montgomery, Jeff Snedegar, Tommy Cook, Van Hiles, Larry Jackson.
Quarterback Drew Barker's longest run last year was 17 yards at Vanderbilt… Moe Williams still holds the single-season record for touchdowns in one year with 17, set in 1995. He also led the SEC in scoring that season with 102 points…   It was on the UK 17-yard line that Braxton Kelley made perhaps the most famous tackle in Commonwealth Stadium history, stopping Charles Scott on fourth down and preserving the Wildcats' 43-37 (3 OT) upset victory.  UK also happened to be ranked #17 at the time… Kentucky shut out Georgetown 17 times in 23 wins from 1891 to 1924… Javess Blue caught a pass at the UK 17 and raced 83 yards for a touchdown against Louisiana-Monroe in 2014…
Be sure to go to the Big Blue Insider Facebook page for a chance to win Mingua Beef Jerky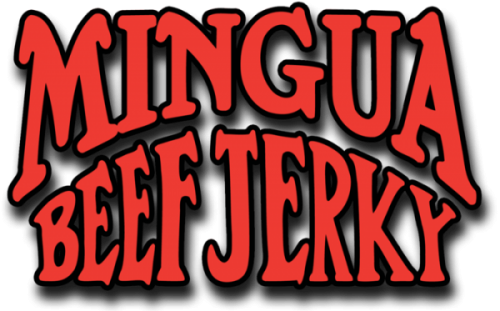 18 is the number for… Stanley "Boom" Williams, Freddie Maggard, Andy Molls, Jacob Tamme, Otis Grigsby, Randall Cobb, Jimmy Carter.
Two-time All-America tailback Sonny Collins had 18 career 100-yd. rushing games from 1973-75, still a school record…  Doug Pelfry holds the school record for most points score in one game by a kicker – 18, vs. Mississippi State in 1992…  By averaging nearly 18 yards per catch (17.7) in 1958, UK halfback Calvin Bird led the Southeastern Conference in that category…  The UK defense last year had 18 quarterback hurries… Mikel Horton and Dorian Baker each scored 18 points in 2015 (three touchdowns apiece)…
19 is the number for…  Keenan Burton, Kevin Coleman, Ryan Hockman, Howard Schnellenberger, Chris Jacobs.
Defensive tackle CJ Johnson made 19 stops in the win over EKU last season, including 2.5 tackles-for-loss… Against U of L in 2015, LB Josh Forrest picked off a pass at the UK 19 and ran 81 yards for a touchdown in his final game as a Wildcat… Transfer LB Courtney Love had 19 sacks in his senior season at Cardinal Mooney high school… Kentucky forced 19 fumbles last year, recovering nine… UK went for it on fourth down 19 times in 2015, converting 13… Wideout Blake Boneaveraged 19 yards per catch (on 20 receptions) in 2015…  PK Joey Worley kicked a school-record 19 field goals in 28 attempts in 1985…  Fullback Rod Stewart carried 19 times (104 yds.) in the 1976 Peach Bowl.  He was named the offensive Most Valuable Player…
20 is the number for… Kengera Daniel, Derrick Locke, Rick Massie, Chris Tolbert, Joe Bryant, Shipwreck Kelly
Safety Mike Edwards picked off a pass at the Charlotte 20-yard line and ran it in for a TD last season… Blake Bone made 20 catches in 2015… In 2014, South Carolina was on its own 20-yard line with 2:36 left to play and the score tied, 38-38, when UK's Alvin "Bud" Dupree snatched a deflected pass out of the air and ran it in for the game-clinching TD in UK's 45-38 upset win over the Gamecocks and Steve Spurrier…  Wide receiver Larry Seiple averaged nearly 20 yards per catch (19.7) from 1964-66. He would go on to an 11-year career in the NFL as a punter for the Miami Dolphins; he was part of the undefeated Super Bowl championship team of 1972…    All-America tight end James Whalen was averaging nearly 20 yards per catch (four for 79 yards) against Syracuse in the 1999 Music City Bowl when he was sidelined by a dislocated elbow… In the first matchup with Louisville in modern-day history, the Cats scored 20 points, beating U of L 20-14 in Commonwealth Stadium in 1994, winning the first game in the Governor's Cup series. It would be their only win of the season…
21 is the number for… Chris Westry, Rodger Bird, Doug Pelfrey, Joe Dipre, Winston Guy.
It was on the 21-yard-line that CJ Johnson sacked Arien Beasley in overtime, ending the Wildcats' comeback win over EKU last year… The Wildcats attempted 21 field goals in 2015, connecting on 17… Miles Butler, subbing for Austin MacGinnis, kicked three field goals vs. Charlotte, starting with a 21-yarder in the first quarter…  Tim Couch had a total of 21 games in which he passed for 300 yards or more… UK beat North Carolina, 21-0 in the 1976 Peach Bowl… UK was on the Arkansas 21-yard line late in the game when Mike Hartline connected with Randall Cobb for the game-winning TD against the Hogs in 2008…  The Wildcats beat Tennessee, 21-10 in Commonwealth Stadium in the last game Fran Curci ever coached for UK. By coincidence, it happened on Nov. 21, 1981…
22 is the number for…  Sihiem King, Mark Higgs,  Rafael Little, J Lo, Kerry Baird, Don "Dopey" Phelps.
UK scored a total of 22 touchdowns last season… Boom Williams' longest catch last year went for 22 yards in the win over Charlotte…  Walk-on Charles Walker returned three punts for 22 yards last season… LB/DE Denzil Ware made 22 solo tackles in 2015…  Art Still (1974-77) still holds the UK single-season record for tackles-for-loss with 22…  Kentucky's first touchdown in its 13-7 upset of Oklahoma in the '51 Sugar Bowl came on a 22-yard pass from Babe Parilli to Shorty Jamerson, who also scored the Cats' other TD on one-yd run… Kentucky beat Penn State 22-6 in Commonwealth Stadium in 1976…