After Kentucky's loss to Georgia Tech Mark Stoops and Eddie Gran spoke to the media.
Mark Stoops

Stoops talked about the end of the half field goal and the issues he had with the officials, shared a message to the fan base, and spoke about the future of the Kentucky team. He also talked about what was said between him and the Georgia Tech staff
Eddie Gran

Gran is excited about the running back position going forward specifically AJ Rose. The UK OC also talked about the pressure on Stephen Johnson and Johnson's fumble.
Scoring Summary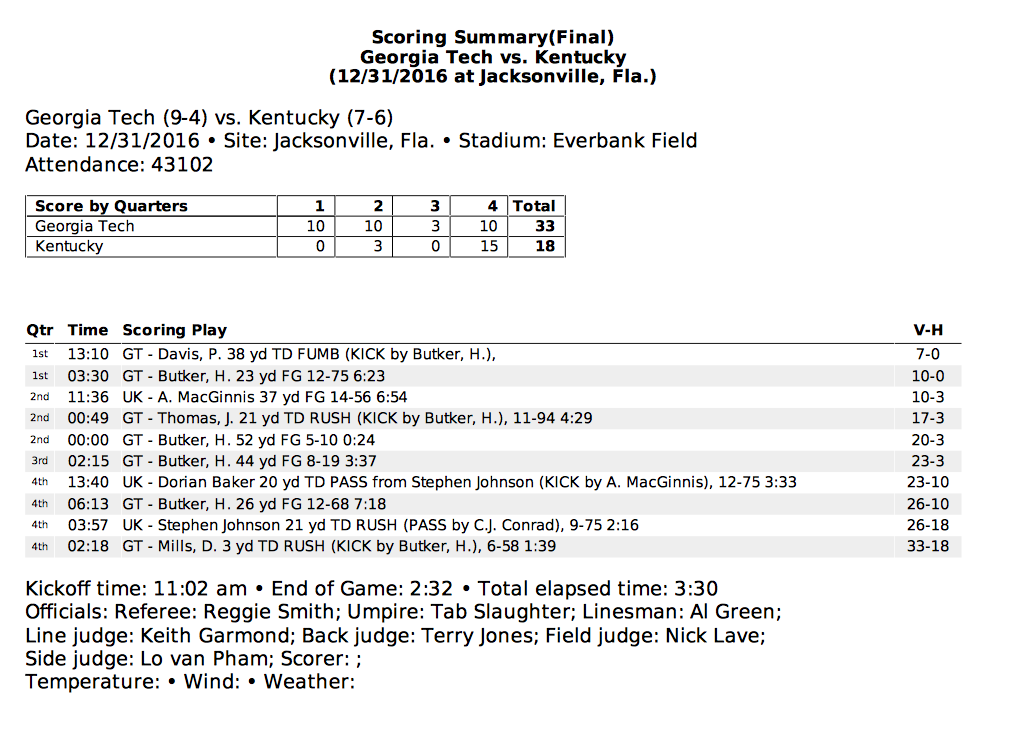 Team Stats 
Individual Stats 
Defensive Stats