Big Blue Insider countdown to kickoff
32  is the number for…  Anthony White, Ivy Joe Hunter, Trevard Lindley.
Jerry Claiborne's UK teams won 32 games in CWS, still the record for a UK coach…   Rodger Bird threw a 32-yard halfback pass to QB Rick Kestner for a score against Ole Miss, giving UK a 13-7 lead in the Wildcats' 27-21 upset of the top-ranked Rebels in 1964 in Jackson…  Patrick Towles's first collegiate TD pass came in 2012 against Mississippi State, when he connected from 32 yards out with WR LaRod King…  DB J.D. Harmon returned four kicks last season for an average of 32 yards (longest – 60 vs Louisiana-Lafayette in the season-opener)…
Be sure to go to the Big Blue Insider Facebook page for a chance to win Mingua Beef Jerky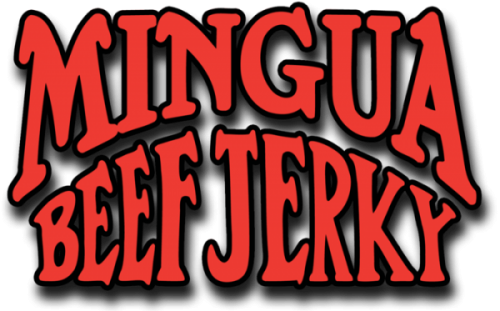 33 – George Adams, Chris Gayton, Calvin Harrison, Bill Leskovar, Chris Jones.
Number 33 is… the length of the field goal Seth Hanson kicked as time expired to give the Wildcats a 39-36 win at LSU, the last time the Cats have won in Death Valley. LSU had scored 14 points in the 4th quarter to tie the game before Hanson's game-winning boot.
In 1933, Harry Gamage decided to retire as UK head coach, leaving with a record of 32-25-5 in seven seasons.
UK was on the Kent State 33-yard line with four minutes left in the game in 2007 when freshman Derrick Locke took the handoff, quickly hit the hole and bolted 67 yards for his first touchdown as a Wildcat. Locked flashed the speed that had other schools offering him track scholarships, but he wanted to play football – so Rich Brooks made him a tailback. He finished with 75 yards on five carries that day in a 56-20 win.
The Cats threw a total of 33 interceptions during the 1967 season.
A total of 33 Wildcats have rushed for at least 1,000 yards during their UK careers.
34 – Henry Parks, Lee Wesley, Norman Klein Number
34 is… where Kentucky had the ball (at the Florida 34-yard line) at the end of regulation in Gainesville last year. Austin MacGinnis would boot a 51-yard field goal to force overtime.
Speedy wide receiver Kendrick Shanklin returned 34 kicks in 2000, still a school record.
Kicker Nicky Nickels of Lexington connected on a field goal from 34 yards out (also one from 26) for the Wildcats in the 1993 Peach Bowl loss to Clemson.
The ball was at the UK 34-yard line at Arkansas in 2007 when Trevard Lindley picked up a fumble and raced 66 yards for a touchdown just before halftime. The momentum-changing score was a key component in Kentucky's victory in Fayetteville that day.
35 – Derek Smith, Roger Williams, Harold Dennis Number
35 is… the number of points scored by the 1898 UK football team against the Newcastle Athletic Club, thus wrapping up a 7-0 season, all shutouts. That team would become known as, "The Immortals."
Austin MacGinnis booted a 35-yard field goal at the end of the first half in the Swamp at Florida last season, tying the game 3-3 at intermission.
Kentucky scored 35 points (Florida State scored 28) in the Cats' win over the Seminoles in the 2007 Music City Bowl, UK's second straight post-season victory in Nashville. David Jones knocked down a pass in the end zone on the game's final play, preserving the victory.
The UK record for most points scored in one quarter is 35, set against North Dakota on Nov. 18, 1950.
36 – Antoine Huffman, Lones Seiber, Jeff Piecoro.
Number 36 is… the number of TD passes by Tim Couch in 1998, his final season at Kentucky. Couch earned 1st-team All-America honors that year.
Couch threw 36 yards to wideout Lance Mickelsen for a touchdown in the first quarter of the Outback Bowl on Jan. 1, 1999.
Derek Abney returned 36 punts in 2002, leading the Southeastern Conference (scoring four touchdowns along the way).
UK safety Marcus McWilson picked off a pass at the 36-yard line and returned it for a touchdown in a win over UL-Monroe last season.
In a tight game against Tennessee in 1977, the Cats were struggling to move the football. Quarterback Derrick Ramsey was nursing an injury to his throwing shoulder. Freshman QB Mike Deaton checked in for one play and hit Felix Wilson with a 36-yard strike, setting up a Kentucky touchdown in a 21-17 win over the Volunteers in Lexington.
Sonny Collins was the 36th player chosen in the 1976 NFL draft, a 2nd-round pick of the Atlanta Falcons.
37 – Greg Long, Shane Ball, Albert Burks
Number 37 is… the total number of touchdowns scored as a Wildcat by versatile Randall Cobb, who played only three years at Kentucky before leaving for the National Football League.
Tim Couch threw a career-high 37 touchdown passes in 1997, none bigger than the overtime scoring strike to Craig Yeast in the upset of Alabama.
The UK record for most first downs in one game is 37 (vs. Tennessee in 4 OT in 2007; vs. Louisville in 1998)
In 1937, Bert Johnson was drafted in the fifth round by the NFL's Brooklyn Dodgers, thus becoming the first UK player drafted into the league.
An estimated 37,000 UK fans poured into Atlanta and sat in frigid temperatures to watch the Cats beat North Carolina 21-0 in the 1976 Peach Bowl.