Big Blue Insider countdown to kickoff
26 is the number for… Paul Calhoun, CoShik Williams, Ron Robinson, Freddie Williams, Emery Clark.
The Cats scored that number of points in their 26-22 upset win over South Carolina in 2015… Sonny Collins and Moe Williams still share the UK record for rushing touchdowns, with 26…  Defensive tackle Oliver Barnett still holds the UK career record for sacks with 26, from 1986-89…  Running back Tony Mayes hit quarterback Randy Jenkins with a 26-yard throwback pass in the 1983 Hall of Fame Bowl, good for a UK touchdown….  Kentucky snapped a 26-year losing skid by beating Tennessee, 10-7, in 2011…
Be sure to go to the Big Blue Insider Facebook page for a chance to win Mingua Beef Jerky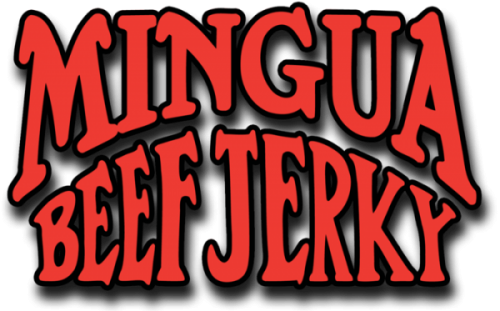 27  is the number for… Mike Edwards, Clyde Rudolph, Wallace "Wah Wah" Jones
Jojo Kemp and Boom Williams each had 27 carries in the win over Charlotte last season, combining for 305 rushing yards… UK was on its own 27-yard-line last year when Boom exploded for a 66-yard run, setting up a Wildcat touchdown… Corey Johnson led UK's defensive tackles in 2015 with 27 solo stops…  Derrick Locke had a career kickoff-return average of 27 yards from 2007-10; Calvin Bird had a similar average from 1958-60…  Hall-of-Famer George Blanda kicked a 27-yard field goal in the 1947 Great Lakes Bowl, the first points ever scored by UK in a bowl game….   Bill Ransdell connected with tailback Marc Logan on a 27-yard scoring play in the 1984 Hall of Fame Bowl in Birmingham, which pulled the Cats to within 19-17 of Wisconsin.  Joey Worley's field goal with nine minutes left eventually won it for the Cats… Kentucky scored 27 points in its 27-21 upset win over top-ranked Ole Miss in Jackson in 1964. .. The first time he ever carried the ball in a game for the Wildcats, tailback Braylon Heard took the ball at the UK 27 and raced 73 yards for a TD against UT-Martin in the season-opening win in 2014…
28 is the number for…  Kei Beckham, Tony Dixon, Choo Choo Lee, Ray Gover, Shorty Jamerson.
UK gave up 28 red-zone touchdowns in 54 possession last year,  denying its opponents 46 percent of the time… Tony Dixon had 28 carries in the 2008 Liberty Bowl, a career high for him…  The UK career record for TD catches is 28, a mark still owned by Craig Yeast…  Rafael Little had 28 carries vs. Florida State in Kentucky's win over Florida State in the 2007 Music City Bowl, gaining 152 yards…  Little also carried 28 times at Vandy in a 48-42 victory in 2005, gaining 198 yards…   In the Wildcats' season opener at Louisville in 2008, linebacker Ashton Cobb had a 28-yard scoop-and-score in the win over the Cardinals. In that same game, defensive tackle Myron Pryor scooped up a fumble at the UK 28 yard-line in the fourth quarter and rumbled 72 yards for another defensive touchdown…
29 is the number for… Derrick Baity, Alfonso Smith, John Bow, Darren Bilberry, David "Buzz" Meers
Wideout Jeff Badet caught a total of 29 passes last season for 430 yards and two touchdowns… In 2014, linebacker Josh Forrest intercepted a pass at the UL-Monroe 29 and returned it for a touchdown… Randy Holleran made 29 tackles vs LSU in 1990, still the UK single-game record…  Kentucky was on its own 29-yard-line in 2008 when Mike Hartline hit Alfonso Smith with a short pass; he turned the corner and raced 71 yards for a TD in a win over the Razorbacks…
30 is the number for…   Marlon McCree, Moncell Allen
Kentucky was on its own 30-yard-line late in the second quarter of the 2006 Music City Bowl when quarterback Andre' Woodson spotted receiver Demoreo Ford behind the Clemson defense. Woodson hit him in stride and Ford outran the Tiger defense for a 70-yard scoring play…  Quarterback Dusty Bonner completed 30 passes against Syracuse in the 1999 Music City Bowl; Tim Couch completed the same number in the Outback Bowl on New Year's Day, 1999…  It had been 30 years for UK between wins over Top 10 teams when beat the Wildcats beat Louisville (ranked #9 at the time) in 2007…  And 1930 was the year Kentucky beat Maryville 57-0, behind 280 rushing yards by Shipwreck Kelly, still a school record…
31  is the number for…  Damon Hood, Claude Sagaille, Bill Arnsparger,  Greg Motley
Among returning Wildcats, Regie Meant led all defensive tackles with 31 stops last season…  Mike Hartline threw 31 passes in the 2008 Liberty Bowl, completing 19 for 204 yards. Playing with intestinal flu, Hartline was named the offensive MVP for the game…  Oklahoma had won 31 straight games before facing Bear Bryant's UK team in the 1951 Sugar Bowl. The Wildcats upset the Sooners, 13-7…   After going winless in 1982, Kentucky scored 31 points in its season-opening win over Central Michigan in 1983, en route to a 6-5 regular season. At the time, it was the greatest season-to-season turnaround in Division I football history…