Big Blue Insider countdown to kickoff
9 is the number for… Garrett Johnson, Bill Ransdell, Jaysuma Simms, Ryan Tydlacka, Ken Willis.
The Wildcats recovered nine fumbles last year…  In 2015, Patrick Towles threw nine TD passes in 326 attempts… The school record for interceptions in one season is nine, set in 1949 by future UK head coach Jerry Claiborne… Rick Kestner made nine catches (185 yards) in Kentucky's 1964 upset of top-ranked Ole Miss…   The 2009 Wildcats blocked nine kicks, still a UK record…   The Cats were on the nine-yard line when Harry Jones began what would be the longest running play in UK history, racing 91 yards for a TD vs. George Washington U in 1951…  The Wildcats had nine players drafted in 1951, led by defensive tackle Bob Gain, who was the #1 pick of the Green Bay Packers…  Nine is the number of QBs on the UK career total offense Top 10 list, starting with Jared Lorenzen.  Sonny Collins is the only running back on the list…  It was the year 1909 when UK was nicknamed the "Wildcats."  Shortly after a 6-2 victory at Illinois on Oct. 9, 1909, Commandant Philip Carbusier, then the head of the school's military department, told a group of students at a chapel service after the game that the Kentucky football team had "fought like wildcats."  It stuck.
Be sure to go to the Big Blue Insider Facebook page for a chance to win Mingua Beef Jerky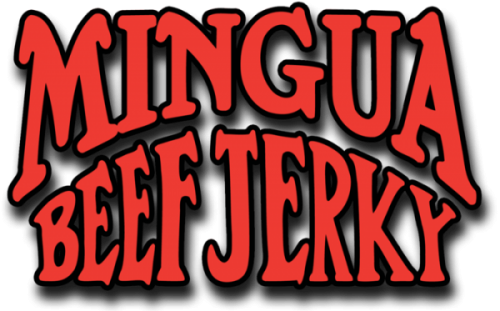 10 is the number for… Moe Williams, Babe Parilli, Seth Hanson.
Kentucky QBs combined for only 10 TD passes in 2015… DB Marcus McWilson made a career-high 10 tackles vs. Auburn last year and did it again later in the season against Tennessee. It was the most stops made in one game by a returning DB… Last season, freshman Chris Westry defended against 10 passes thrown his way… Matt Elam made 10 solo tackles last year (along with 13 assists)… Ten is the number in thousands that represents Jared Lorenzen's career offense total – 10,637 yards…  Bob Gain kicked 10 PATs, still a school record, in a 83-0 win over North Dakota in 1950…   There are 10 UK players who have scored four TDs in one game.  The latest was Artose Pinner, in a win over Vanderbilt in 2002…
11 is the number for… Tavin Richardson, J.D. Harmon, Rick Norton, Chase Harp, Maxwell Smith, Dominic Fucci
UK receivers averaged 11.5 yards per catch in 2015… The Cats picked off 11 passes last season.  They also returned only 11 punts… Thanks to a 62-yard run vs. Charlotte, Sihiem King averaged 11.5 yards per carry last year on 11 attempts…  Dorian Baker averaged 11 yards per catch in 2015 (55 receptions)…  All-America TE James Whalen in 1999 averaged 11 yards per catch on 90 catches, then an NCAA record for a tight end…  Eleven is the number of times a UK player has led the SEC in passing yards (Babe Parilli did it three times).  It's also the TOTAL number of TD passes thrown by Jerry Woolum from 1960-62, when he led the Cats in passing all three seasons…  It was on the 11-yard line where senior LB Khalid Henderson scooped up a fumble and ran 89 yards for a score vs. UT-Martin in the 2014 season opener…
12 is the number for… Gunnar Hoak, Derrick Ramsey, Dicky Lyons, Jr., Randy Jenkins, Bill Allen, Morgan Newton.
Twelve was the cost in millions for the construction of Commonwealth Stadium, which opened in 1973. The renovation completed in 2015 took $12 million – plus another $100 million…  All-SEC defensive end Dennis Johnson had 12 QB sacks in 2001, still a single-season record…  Randall Cobb averaged a school single-season record 12 yards per play in 2010… Danny Trevathan averaged nearly 12 tackles per game (11.9) in 2011, leading the Southeastern Conference…   2012 was the last year a UK player was named a freshman All-American (P Landon Foster, named by Rivals and collegefootballnews.com)… It was 2013 when QB Jalen Whitlow, starting from the UK 12, ran 88 yards for a TD vs.  Alabama State, the longest scoring run in CWS history…   Kentucky was on the Miami (O.) 12 when Javess Blue caught a pass and turned it into an 88-yard scoring play in 2013…
13 is the number for… Jeff Badet, Mike Fanuzzi, Aaron Boone,  J Lo w Giants, Stevie Johnson.
UK converted on fourth down 13 times in 2015 (19 attempts)… Austin MacGinnis connected on 13 field goals last season (17 attempts)…  DBs Cody Quinn and J.D. Harmon each made 13 solo tackles last year… The first TD scored in the history of Commonwealth Stadium came on a 13-yard strike from Ernie Lewis to Ray Barga against Virginia Tech in 1973…  Cornerback Eric Kelly holds the school single-season record for pass break-ups with 13, set in 1999 (records kept since 1981)….  Tim Couch completed 13 consecutive passes three times in his UK career…   QB Bill Ransdell connected with WR Joker Phillips from 13 yards out for a TD in the 1983 Hall of Fame Bowl. The two were roommates as freshmen…  Senior WR Matt Roark made a career-high 13 catches against Mississippi State in 2011; one month later he quarterbacked the Wildcats to the win over Tennessee that snapped a 26-game losing skid…
14 is the number for… Chuck Broughton, Anthony Mosley.
The UK defense surrendered only 14 passing touchdowns last season… Mikel Horton carried 14 times for 109 yards in the loss to Tennessee in 2015… EKU and UK both scored 14 points in the fourth quarter, sending the game into overtime last year, where the Wildcats won it, 34-27. Jojo Kemp led the Cats in rushing with 14 carries (49 yds.) in the victory… Kentucky's first score in its win over Missouri was a 14-yard run by Patrick Towles… In 1914, Kentucky opened its season with a 83-0 win over Wilmington…  In 1998, Craig Yeast caught 14 TD passes, a UK single-season record…  UK safety Daryl Bishop ended his career with a total of 14 interceptions, still a school record…  In 2008, the Wildcats eked out a 14-13 victory over Mississippi State in Starkville, making the team bowl-eligible for the third consecutive season…