Big Blue Insider countdown to kickoff
2 is the number for… Dorian Baker, Tim Couch, Bud Dupree, Marcus McClinton, Brian Williams, Shane Boyd, Quentus Cumby, Greg Woods.  
The Wildcats in 2015 returned two interceptions for touchdowns (Josh Forrest, Mike Edwards)… Freshman CB Chris Westry picked off two passes last season… Freshman DB Derrick Baity broke up two passes and defended against another two last year; so did DB Marcus McWilson… Wide receiver Dorian Baker is credited with making two tackles in 2015… The Kentucky football team twice has produced the SEC Scholar/Athlete of the year – Hayden Lane (2006) and Jacob Tamme (2007). UK officially has won two SEC football championships – in 1950 and 1976 (the 1977 team finished 6-0 in league play but was on probation and ineligible for the title)…
Be sure to go to the Big Blue Insider Facebook page for a chance to win Mingua Beef Jerky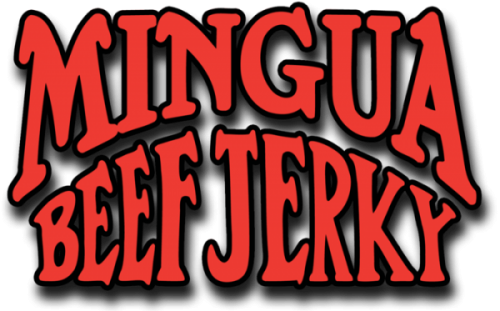 3 is the number for… Jojo Kemp, Craig Yeast, Andre Woodson, Matt Roark, Tony Mayes.
Mikel Horton and Dorian Baker each scored three TDs in 2015… DB J.D. Harmon led UK with three interceptions in 2015… It was on the three yard-line that Dicky Lyons, Sr., fielded a punt and turned it up field, ripping off a return of 97 yards for a TD vs Houston in 1966. It's still the longest punt return in UK history… All-America wide receiver Craig Yeast returned three kicks for TDs during his UK career (1995-98)… Five different players share the UK record for most interceptions in one game with three, most recently by S Marcus Jenkins in 1993 (vs. Florida)…  UK was on its own three yard line in the Swamp in Gainesville when Yeast took a short pass from Tim Couch and outraced the Gator defense for a 97-yard TD catch/run in 1998… Rich Brooks coached UK to victories in three consecutive bowl games (2006-07 Music City; 2008 Liberty)… 
4 is the number for… Marcus Walker, Mikel Horton, Glenn Fohr, Chad Scott, Cornell Burbage, Raymond Sanders, Micah Johnson.
Backup PK Miles Butler was four-of-four on field goals last season…  In 1985, DB Russell Hairston picked off a pass in four consecutive games…  A total of 10 UK players share the school record of four TDs in one game; tailback Artose Pinner did it twice (vs. Vandy and Middle Tennessee, both in 2002).  The first was Don "Dopey" Phelps against Michigan State in 1946… In 2002 alone, Derek Abney returned four punts for touchdowns…  In UK's upset of top-ranked LSU in 2007, QB Andre' Woodson accounted for four TDs (three passes, one run)…
5 is the number for… Kendall Randolph, Antonio O'Ferral, Al Baker, Mike Hartline, Marvin Love, Brad Pyatt.
WR Blake Bone's first TD catch was a five-yard pass from Patrick Towles vs. Louisiana-Lafayette last year… UK averaged 5.5 yards of total offense in 2015. The defense also surrendered 5.5 yards per play… DB Blake McClain broke up five passes last season and defended against another five… Doug Pelfrey (1989-92) kicked five field goals of 50 yards or longer during his UK career (including a school-record 53-yarder vs. Indiana, in 1991).  Pelfrey also still holds the school record for most field goals in one game with five, against Mississippi State in 1992…  Defensive tackle Dean Wells had a school-record five sacks against Indiana in 1992…
6 is the number for… Blake Bone, Dallas Owens, Kio Sanford, Russell Hairston, David Johnson, Tony Massey.
Tailbacks Boom Williams and Jojo Kemp each scored six touchdowns last season… Landon Foster had six punts of 50 yards or more last year… LBs Khalid Henderson (6.5) and Josh Forrest (6) led the 2015 Wildcats in tackles-for-loss…  Kentucky has had six kickoff returns of 100 yards for TDs in its history (two by Derrick Locke – vs. U of L in 2009 and WKU in 2008)…  All-American Derek Abney returned six punts for TDs during his career…  Linebacker Marlon McCree had a UK record six tackles-for loss against Florida in 1998… Matt Roark blocked six PATs during his UK career…  In 2004, Lonell Dewalt  blocked six field goals for the Wildcats… A total of six different UK offensive linemen have been named to the Senior Bowl – Wally Pesuit, Dermontti Dawson, Chuck Bradley, Todd Perry, Omar Smith and Jacob Tamme…  Six different UK players have been named to the National Football Foundation college Hall of Fame – Bob Gain, Babe Parilli, Bear Bryant, Steve Meilinger, Lou Michaels and Jerry Claiborne…
7 is the number for… Drew Barker, David Jones, Neal Brown, Billy Jack Haskins, Terry Henry.
Seven is the number of positions Max Godby played during his time at UK: Right tackle, right guard, center, left guard, long snapper, tight end (on field goal attempts) and punt shield. Boom Williams averaged seven yards per carry and 7.4 yards per catch in 2015… Drew Barker's first TD pass as a Wildcat was a seven-yard scoring strike to Ryan Timmons at Vanderbilt last year… Seven is the number of TD passes thrown by Tim Couch in the 68-34 victory over Louisville in the 1998 inaugural game in Papa John's Cardinal Stadium. He also threw for seven TDs at Indiana in 1997…  Lonnell Dewalt blocked seven kicks for the Wildcats in 2004, the UK single-season record; Matt Roark blocked seven from 2008-11, sharing the school career record with Dewalt… Andre' Woodson connected with Stevie Johnson on a seven-yard TD pass in the third overtime against LSU in 2007, for what turned out to be the game-winning score… In 1898, the UK team, known as "the Immortals," finished 7-0 – unbeaten, untied and unscored upon, coached by W.R. Bass…  In 1881, in the very first football game it ever played, UK (then known as State University of Kentucky) somehow scored 7 ¼ points in a win over Kentucky University…